One week ago today, I stood before a room full of gathered family and friends of my step-sister to do what I never EVER wanted to do. I stood to give her eulogy. In all my life, I never imagined doing that and I would certainly never want to sit and write words to honor her in the past tense, but, tragically, Whitney was taken from us on Friday, February 24. Out of respect for privacy, I won't go into details, but I will say that it was an auto accident that claimed her life and cut her time with us entirely too short. I'm still very much in shock and still leaning hard on my faith because this, frankly, is not the way it's supposed to go. It's just not right. And, it's not okay. But, this I know without uncertainty — our God is sovereign and He is able. Only by Him will we be sustained. This isn't something to "get over", it's something to learn to live with and that can only be done by God's hand of mercy and strength.
Today, I'm sharing the eulogy I wrote and spoke at Whitney's service. Mickey encouraged me to share it here on the blog. So, I am doing just that. My goal in speaking was to honor her and to remind us all of God's abundant grace. I wanted to speak to the woman she was and will always be to those of us that knew and loved her.
*******
On behalf of Whitney's family, I would like to thank you all for being here today.
I am Kelly Mellen and I've had the blessing of being Whitney's sister since 1989.  Technically, we are step-sisters, but we have never been conventional enough to stick to any technicalities. If you know Whitney, especially, you know that to be true. The bonds she formed with family and with friends ran deep. It occurred to me very recently that our family is like a beautiful quilt – stitched together with various, but lovely, patterns brought together by bonds of blood, marriage, and friendship. Whitney knew her true family to be not only the ones she was born into, but also the ones she gained with Dorothy married my dad, and the ones she formed through her deep friendships throughout the years. Every person that meant so much to her added to the fabric of her life's story. If she knew you and loved you, that bond was deep and valued in her life. And, I know she touched many lives for the good as shown by those here with us today.
If you got to see her regularly or even every once in awhile, one thing was for sure – with Whitney you could always pick up right where you left off. She had a way of staying connected to her loved ones. Her friend Brooke shared this story with me: "I met Whitney probably about 20 years ago. We became fast friends and were inseparable. We were in youth group together at ACC, we stayed at each other's houses any chance we got, took beach trips together to St George Island with Aunt Clara, went to prom together…..we were just sisters. Like many people do, you grow up and then you take your direction of life whether it be moving, jobs, marriage. Due to this, Whitney and I haven't been in close touch. We kept up with each other's lives on Facebook but we never had many opportunities to reconnect. A week before the accident, I was cleaning an empty house. I was told that the realtor and buyers would be coming by to do a final walk through. As I was cleaning, I heard the sound of heels through the house. I walked out of the room and looked up and there was Whitney. Our faces lit up and we ran to each other with a hug. We spent a little bit catching up on life. She was happy. Everything she spoke about, you could see how happy she was. After a little bit, the buyers came in and they did their walk through. When they were done, Whitney walked them outside. I assumed that was it and we would catch up on the phone since we made sure we had each other's current numbers. I was wrong. Whitney came bursting back in and said, "I need a goodbye hug!"  That's exactly what it was and I'm so thankful that God let me have that moment with Whitney. I don't believe that we just happened to run in to each other that day. God's hands were in that. I love you Whitney and we shall see you soon…" (Thank you for sharing, Brooke)
We have gathered together today to celebrate Whitney's life. To do justice to the woman she was, we must truly celebrate because Whitney was vibrant and she truly embraced and loved the joys of life. We may all shed some tears on this day, but we should also smile and laugh as we remember Whit because she would want us to do that. She would absolutely want every one of us to remember her with a smile in our hearts and on our faces. I have no doubt about that at all.
To know Whitney was to know a free spirited soul who loved music and was known to sing loud and proud in the car. As her dear friend Jennifer told me – Whitney used to get her to go for a car ride with her to listen to music, sing along EVERY lyric to a song, and then tell her exactly how those lyrics fit into her life at the time. Her friend Amanda texted me a video of Whit singing "Runaround" by Blues Traveler and told me that Whitney had asked her to video her because one day when she was old and gone, she wanted people to look back and see how pretty and full of life she was. And…she TRULY WAS. Whether she was giving a car concert, working in the vet's office or real estate office, playing with kids, hanging out with friends or whatever she was doing…she was genuinely happy. That amazing smile told the tale over and over again.
As I shared on Facebook on Saturday, the quote of "not all who wander are lost" will always remind me of Whitney. She had a natural curiosity and she was a person who could find her niche anywhere she went. Whether she was in Carrolton, back here in Albany or WHEREVER…she always found her place. She always found her "tribe." But, truly, she was never more at home than when she was in southwest Georgia. It is here that her soul was truly the most content and where her roots ran the deepest. Since she had been back in recent months, she was working to get her real estate license, spending time with her friends who are just like family, dating a great new guy (thank you, Matt, for being so good to her), and just generally loving life. She was very much at home and very clearly happy.
This is a day that not one of us in this room would ever want to face, believe me…I know. I would rather be anywhere doing anything else. But, I want us to all remember this – Scripture tells us in 2 Corinthians Chapter 5 Verse 8 that "to be absent from the body is to be present with God." I hope you will join me in taking comfort in that and trusting that Whitney immediately entered her heavenly home on Friday. She has embraced her Savior, she has been reunited with loved ones, she has seen colors we can't even imagine, and so much more. I also have to believe she's heard some incredible music! Surely, she wouldn't trade places now and even though we will all miss her tremendously, we wouldn't take that reward from her either. Because as much as she experienced joy here in this life, the absolute JOY she's experiencing now is like none we can even comprehend and I just know she can't wait to share it with each of us one sweet day.
As we all go forward, I know there will continue to be tears and sadness. Knowing and loving Whitney blessed our lives and her not being here leaves an absence that is difficult to process. But, as we grieve, let's also remember to think of all the good times we had with her and let's be sure that we smile and even laugh as we remember. To honor her rightly, we have got to laugh, and we've got to SING. I promise to dedicate some of my own personal car concerts to my little sis and sing loud and proud just like she would.
I believe that Whitney would want her legacy to be that we should all fully embrace every day we are given in this life. Truly love your friends and family and by that multiply the joys of life and divide the sorrows. Live with faith and hope knowing that we're all just passing through on this earth and we will see her again one day.
I love you, Whitney…and I will see you again, baby girl. If there's a receiving line in heaven, I expect you to be in mine.
*******
This is the second eulogy I've given, the first was for my beloved Pop, and they are never easy to speak. I can only say that I am carried by God when I need to do something like this. I was a mess before and after I spoke both times, but God saw me through delivering what I needed and wanted to say. My best friend Terri's dad told me before Pop's service that he always counts on God to take over when he speaks in situations like this and I can vouch and testify that the same held true for me. Of my own strength, I am nothing. I couldn't do this without faith. I couldn't do any of it without Jesus holding me up. And, I'm thankful for His sustenance.
Please keep our family and Whitney's friends in your prayers going forward.
Many thanks,
Kel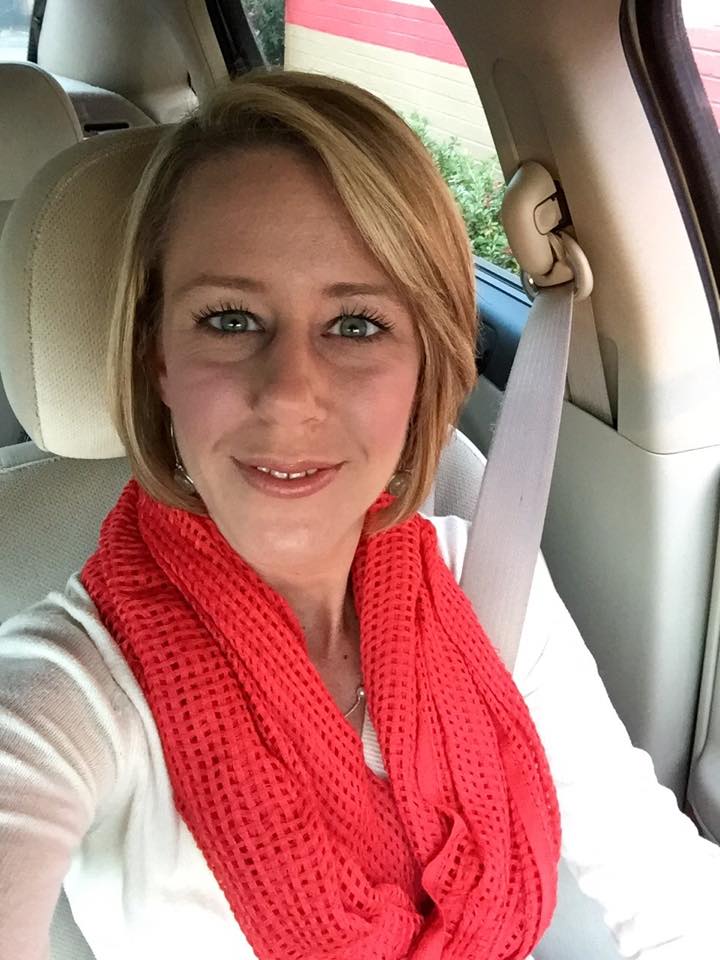 We love you always, Whitney! Rest easy and keep heaven poppin' until we get there, baby girl!