I missed blogging yesterday. Macey was home again, but she is feeling MUCH better now and she's back at school! Very thankful that she's turned the corner to wellness. Strep is no joke and I hope it stays far far from our house from here until forever.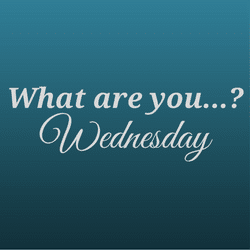 Wednesday has rolled around on us again, so that means it's "What Are You…? Wednesday" around here.
What are you reading?
I asked this question on my first "What Are You…? Wednesday" and I'm back to it again. What are you all reading these days?
As for me, I finally got my reading groove back and finished A Man Called Ove by Fredrik Backman. Several friends had recommended this book to me and to those who did I say…THANK YOU!!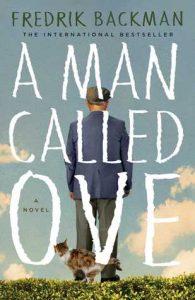 It almost never takes me THAT long to read through a book, especially one this good, but between having a lot of After Christmas/New Year things to do, then getting sick, and being in some sort of reading slump – well, it just took me longer than usual to read it. But, last week I finally carved out more reading time and finally got properly into this book and did NOT want to put it down. It's such a good read, y'all! Even though Ove is a bit of a curmudgeon, to put it lightly, he's a main character that you come to like and appreciate. And, so do his neighbors, as you'll see in the book. I won't give too much away, but if you're looking for a wonderful read, this is it! And, I just found out there's a movie too. It's a Swedish film with subtitles and I am planning to watch it soon.
I took a couple of days off reading because, I don't know about y'all, but sometimes I need a break between reads in order to refresh and reset for a new book with new characters. I'm currently reading Safe Haven by Nicholas Sparks.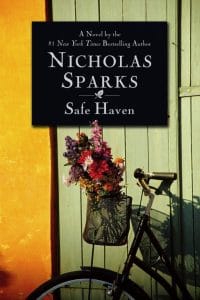 This book has been out since 2012. I happened to find a hardback copy at Goodwill last autumn, so I had it at home, but hadn't read it yet. A friend recommended it, so I'm giving it a read. I'm not far into it yet, but I'm enjoying it. What I like about Sparks' novels is that they tend to be the kind of books you can get right into and they are good, easy reads. The way he writes keeps me turning the pages too.
I'll try to post a review on Safe Haven at some point soon. In the meantime, tell me…what are YOU reading?
Happy Wednesday, y'all…
Kel