I want to ask y'all to please be in prayer for South Georgia after that area has been repeatedly hit with destructive and deadly storms this month. I am originally from the Albany area and this is an area that sustained significant damage at the beginning of the month and again over the weekend. Several other areas of South Georgia were also hit over the weekend and the destruction is widespread. Lives have been lost, homes and businesses have been damaged and destroyed, and the devastation is significant to the area. It breaks my heart for those that have been affected, to say the least. So, I am urging all who read this to be in prayer for this area as recovery and restoration begins.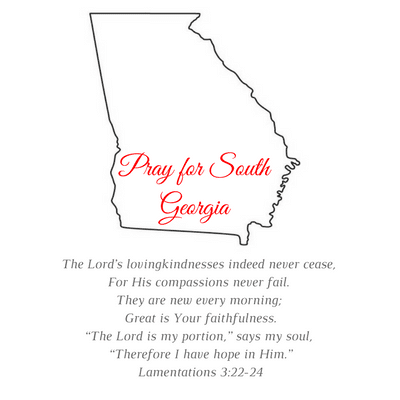 If you would like to help, here are some ways that I know of right now and I will try to update as I learn more:
South Georgia, you're in our hearts and prayers!
With love and hope,
Kelly